A

trusted fieldwork partner for your United States research

For more than 25 years, we have served the market research industry, providing fieldwork and facility services across the United States. Our sensory and product testing facilities are located near New York City, Philadelphia and the Midwest. And with our network of validated partners across the United States, we successfully manage data collection anywhere in the nation, not just top-tier markets.
25+ Years' Experience
The United States may be a large market, but we have the experience to navigate it for you. With hundreds of clients and thousands of projects, we have substantial in-country expertise and have access to more than 20 markets in the U.S.. We are knowledgeable in all methodologies and can provide guidance on executing your study successfully.
Outstanding Facilities
New York. Philadelphia. Milwaukee. Our spacious sensory and product testing facilities are conveniently located near the airports and major interstates for these cities.
Coverage in All Markets
We have an extensive network of validated partners across the United States, so we can manage data collection in major and secondary U.S. markets.
Fieldwork Services
Dedicated project manager
Recruiting management
Study execution expertise
Daily progress reports
Incentives management and disbursement
Global programming capabilities for one data-set
Industry Expertise
Alcohol Beverage
Beauty
Beverage
Food
Fragrance
Household Care
Sensory Capabilities
Washable surfaces
Air-exchange controls
Water controls
Sinks & mirrors
Toilets
Washers & dryers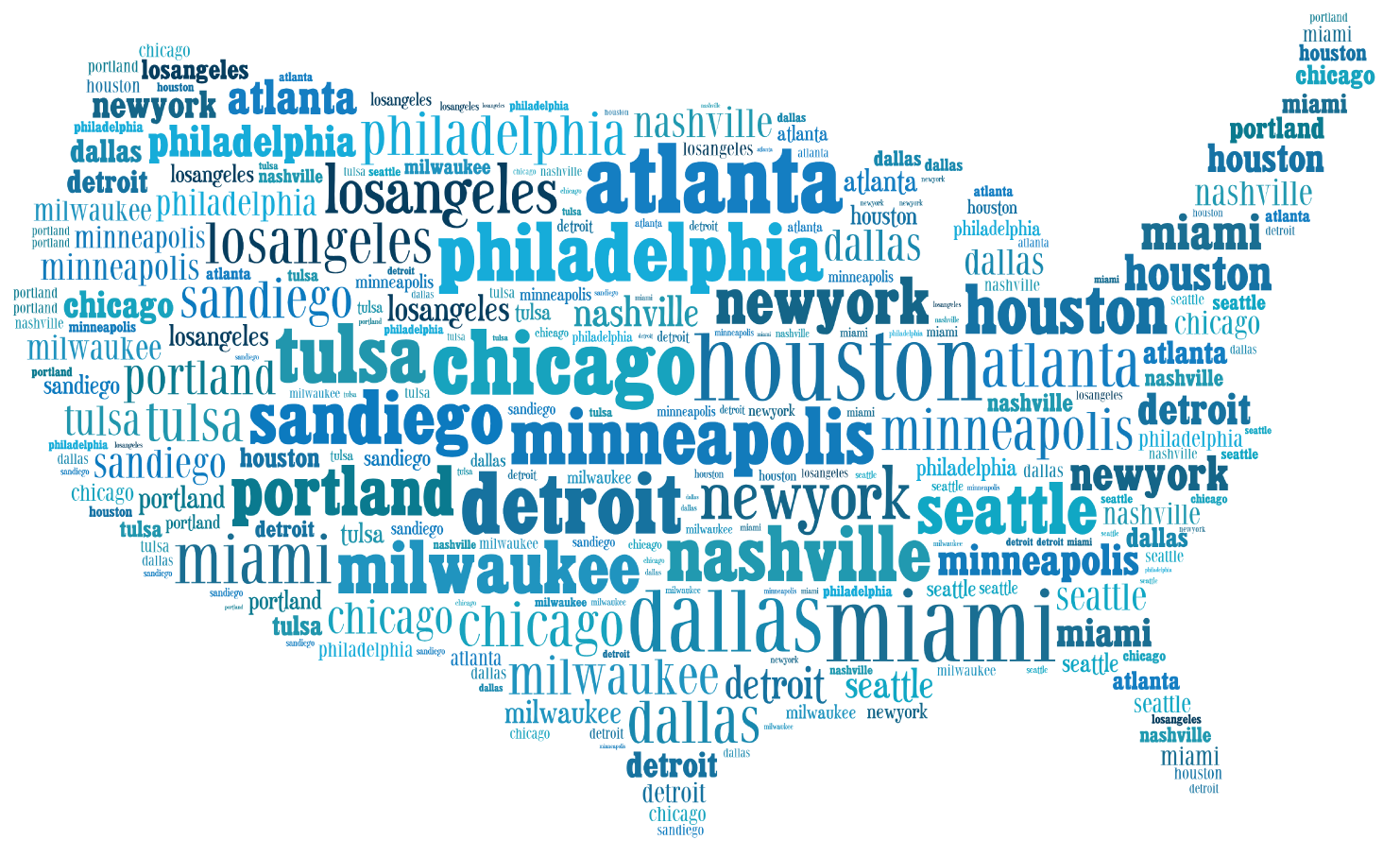 ×
COVID-19 Operations Update
We are conducting in-person, at home and online research in accordance with local guidelines. Please reach out to us.